Countdown to San Diego Comic Con 2012 Part 3
In celebration of all of the wonderful Mego-esque offerings at SDCC this year from
Bif Bang Pow
,
I bring you this magnificent playset from our friend Scott Adams at
Didadisplays.com
.
The Brick Mantooth Bachelor Pad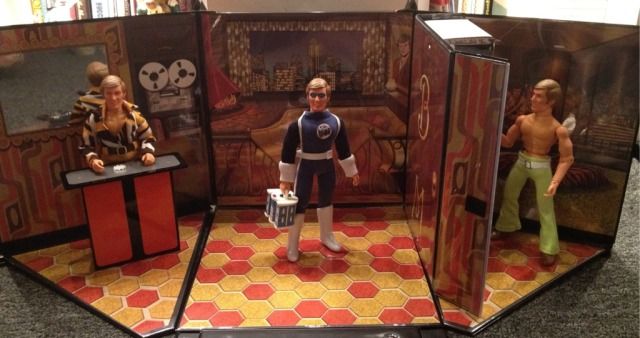 Brick is the mascot of
plaidstallions.com
and the symbol
of 70's manhood in all its' glory.
Brick's pad is equipped with all of the latest 70's amenities. A JC Penney Reel to Reel High-Fi, a bar for entertaining and a nice view of the city from his sunken living room.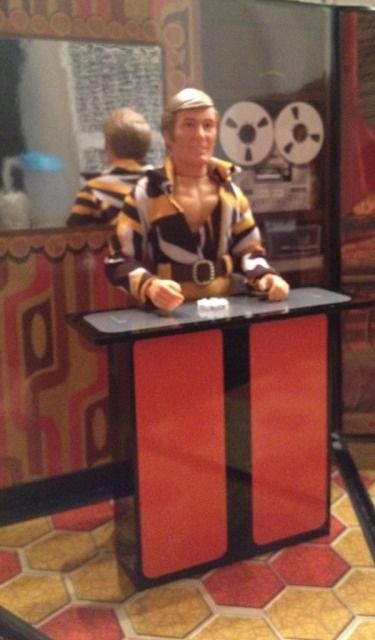 His bedroom has a full closest with hangers for all of his
polyester goodies and a large mirror to contemplate his latest hair style.
Brick also moonlights as the Super Collector, the mascot of the Mego Museum.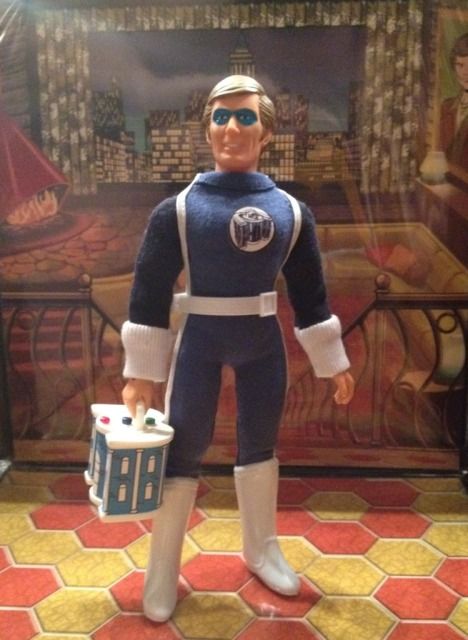 Overall for a custom playset for a 70's icon...
this Bachelor Pad doesn't get any better.
I need to get some inflatable furniture and some glasses for the bar to add to her glory.
Here is a pic of the playset folded up and ready to go from Scott's site.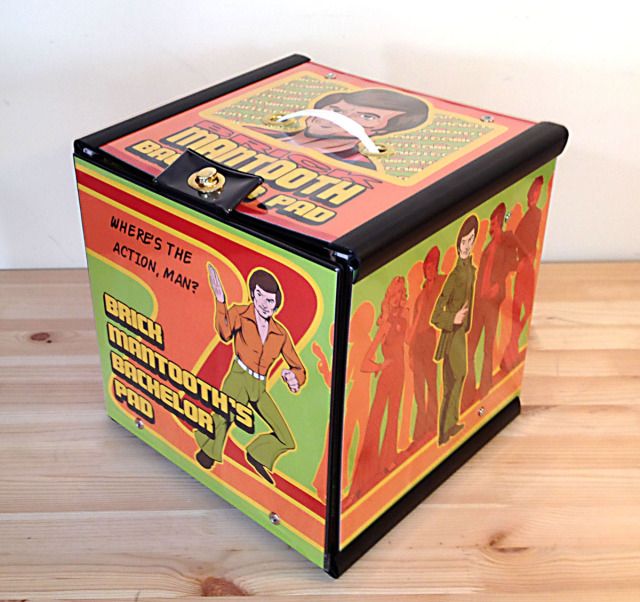 Thanks for the great work!
Don't forget to grab all of you Mego-esque swag