So...some pals at Chicken Fried Toys have created an incredible new line of 1:18th action figures in the Colonel's favorite theme...the Western genre.
Those of you that know me and my blog know how much I love Western figures, particularly, the Empire and Excel
Legends of the West
. CFT have brought this style into the modern age and created a vast array of beautiful figures that span the gamut of the Western aesthetic.
They are using Kickstarter to get this line off the ground and are at nearly 70% of their goal of $125,000 as of today. There are many levels of support from a $25 pledge to get 1 of the figures and a $450 All-In buy in that will guarantee you the figures. There will some level of support be for your budget.
There is so much great work coming out of these crowd funded figure lines and this is my favorite.
Please head to:
DIME NOVEL LEGENDS KICKSTARTER
To pledge your support.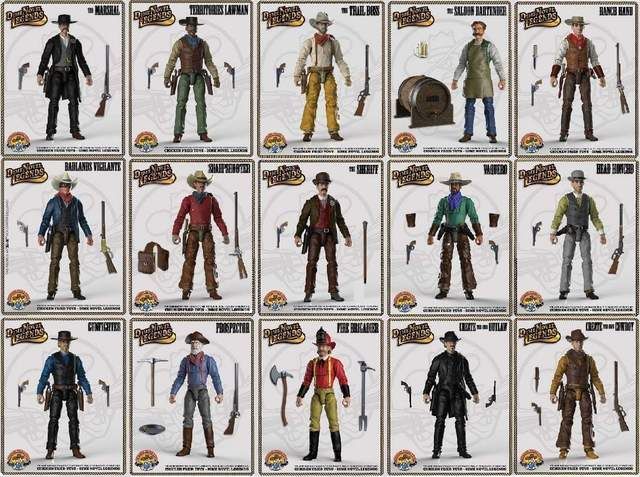 And please go and like the Facebook
GROUP
to keep up to date on what is happening with this ambitious line.
My 4 favorites:

The Saloon Bartender


Territories Lawman


Fire Brigader


KP Trooper


As you can see...the figures are gorgeous.

Go to Kickstarter and pledge your support!