My Backwoods Toy Shed
My parents moved out to the middle of nowhere a few years ago and got a nice sprawling piece of land to house all our insane collectibles. They turned the old barn into a guest house and a storage facility for all of their stuff. My mother has a large collection of books,tea pots and Koala bear memorabilia. The step dad has a massive model train collection in many different scales with 2 large layouts in the barn. The last time I had a permanent setup for my toy collection was in college. It has been in and out of storage units and people's garages for the last 10 years. The previous owner of the property had a fancy shed he used as an office with air conditioning. My parents were using it for storage, yet after a couple years I finally convinced them to turn it into a storage/show space for my toy collection.

By the time I had talked them into letting me use it, I was moving 3000 miles away to California. We quickly put up shelving and walls and a tables with whatever was left around the property. In person it is a really cool site to see being surrounded on all sides by plastic characters blankly staring at you from oblivion. I was never satisfied with the unfinished look, so I have been drafting plans for a massive overhaul of the shed into a more dynamic display space. We are adding in a roof and painting the walls. It will be more like a model train layout with a large table going around the circumference of the shed. You will be able to walk though the middle and see and play with all of the playset dioramas we are going to build, very similar to the Harry Potter Lego setup. There will be custom shelving built for each toy line to display each line's uniqueness. A lot of my collection is with me in California and I will be moving it slowly to be in the new shed setup. I am hoping to get the table and the ceiling done when I visit at Christmas. But, until then, here are pics of the the shed as it looks today, cluttered and ridiculous.

The view from the door.
The view from above.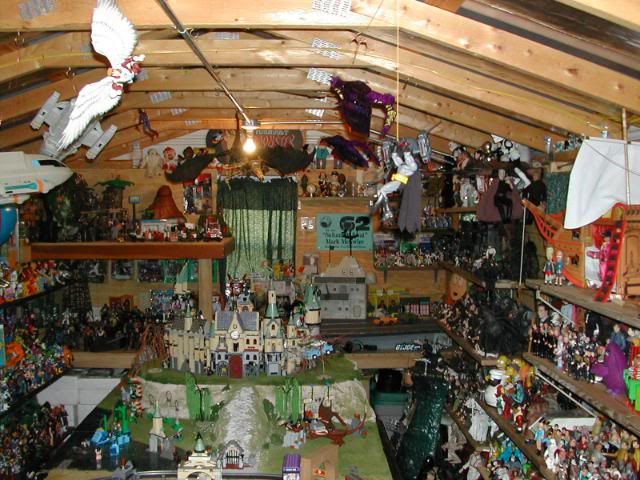 From the side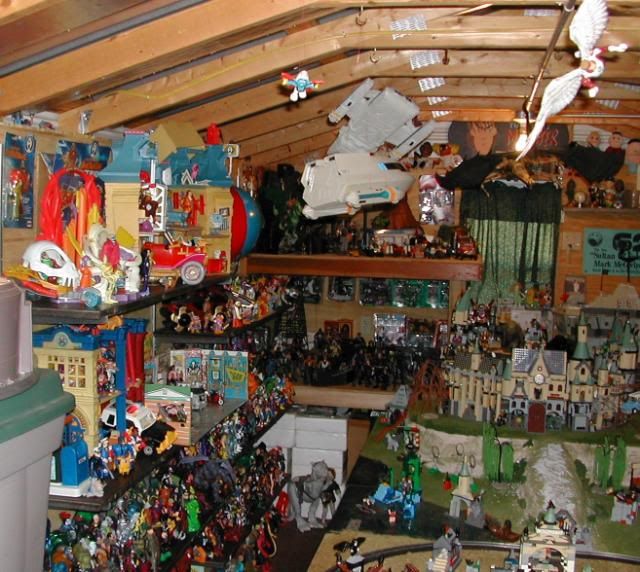 Harry Potter Lego Diorama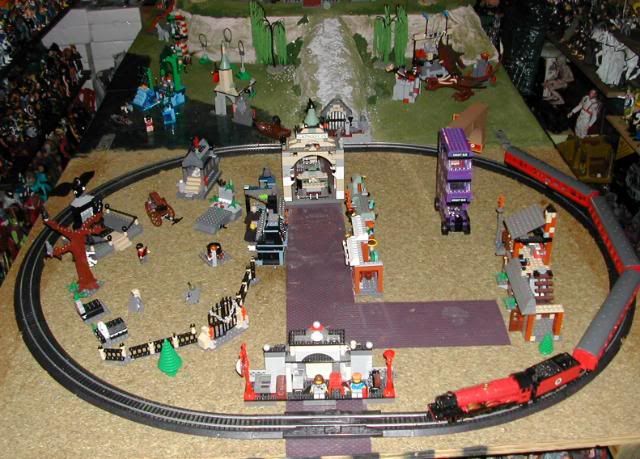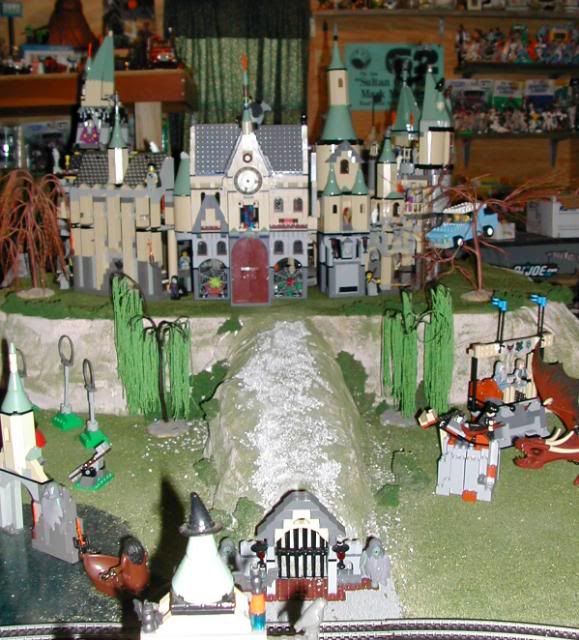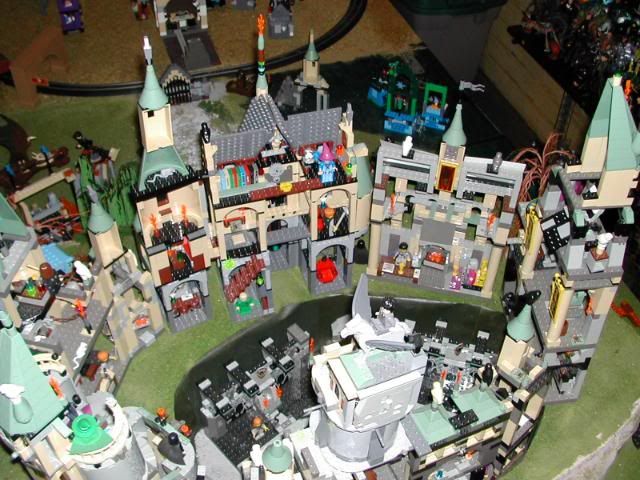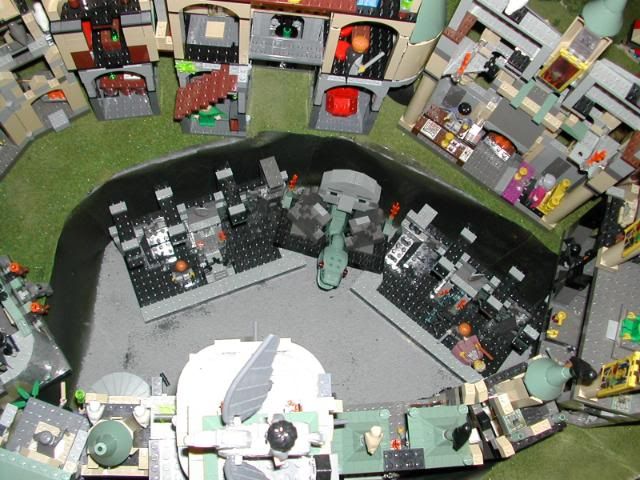 Kenner's Police Academy
Pee Wee's Playhouse by Matchbox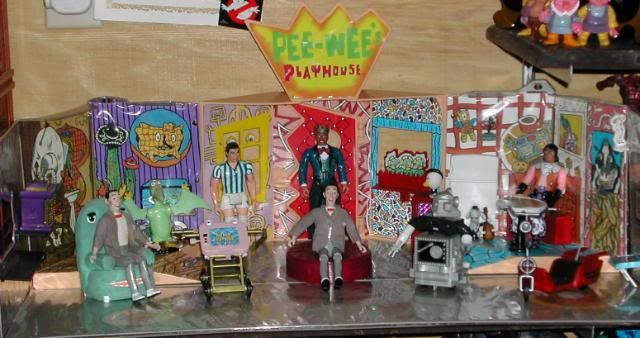 Blackstar by Galoob
5" Marvel Figures from the 90's by Toy Biz
Marvel Legends by Toy Biz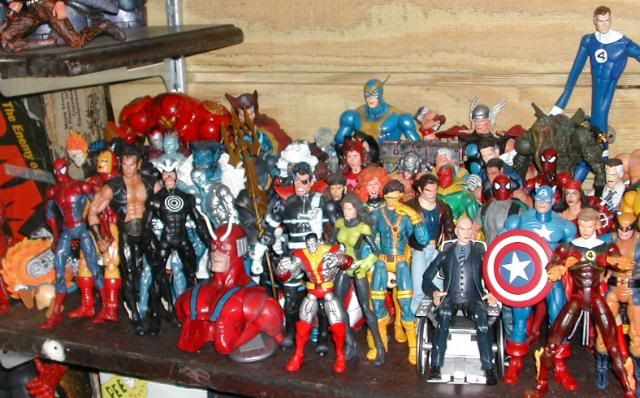 Filmation's Ghostbusters by Schaper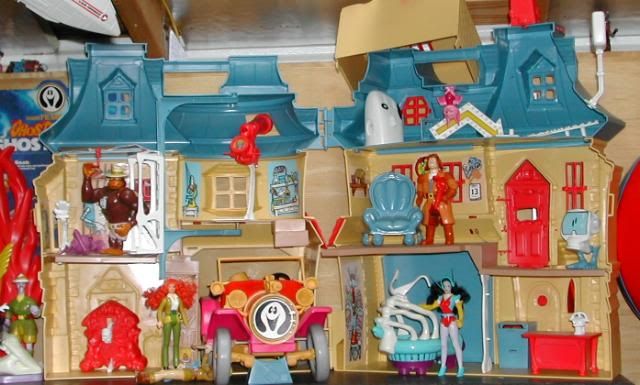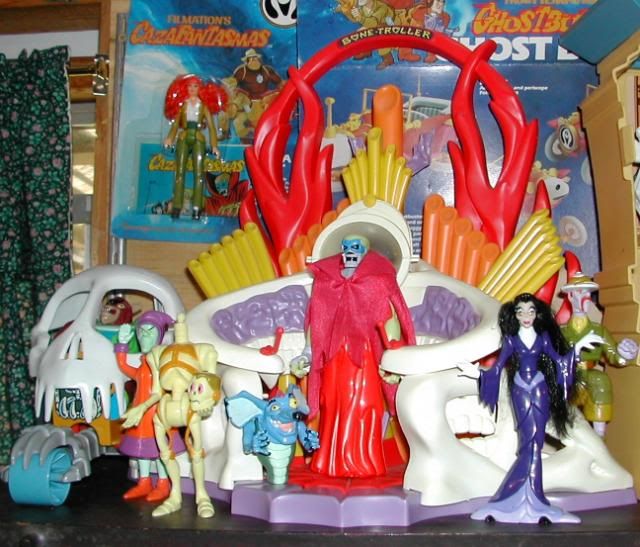 Rambo by Coleco
Mego's Eagle Force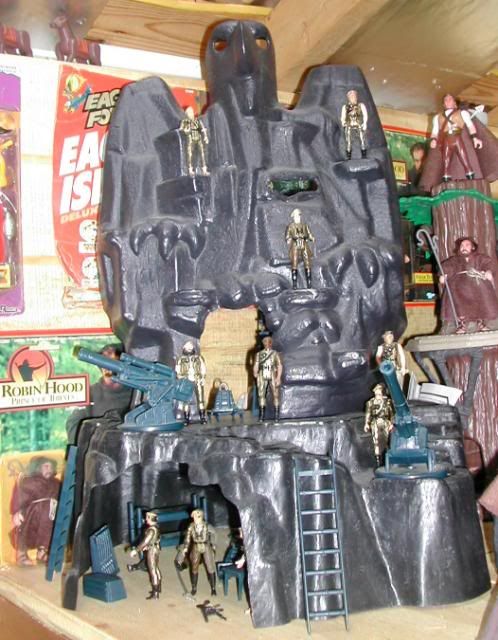 Kenner's Robin Hood Prince of Thieves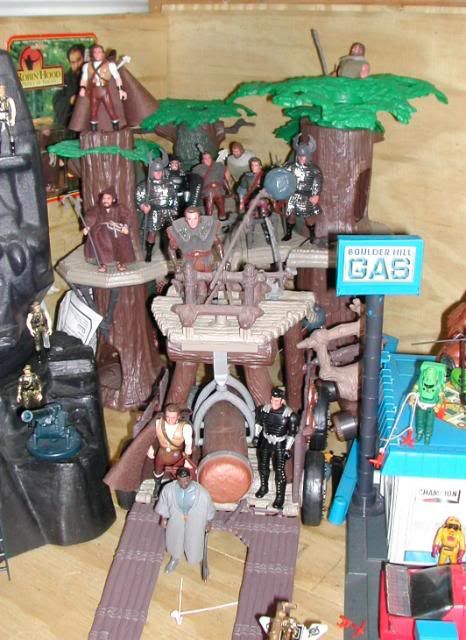 Kenner's M.A.S.K.
(Still need a bunch. These are the ones left from childhood.)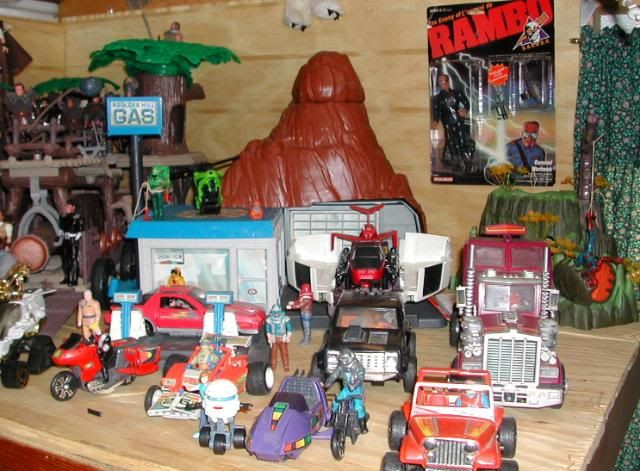 Starting Lineup by Kenner
The Simpsons by Playmates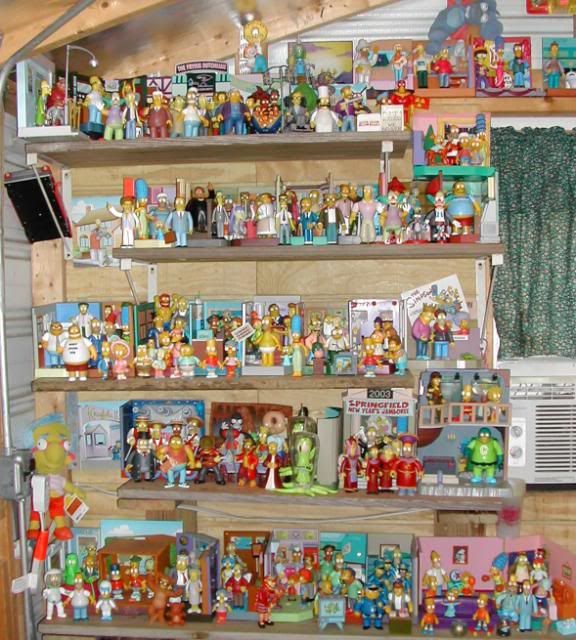 Star Trek by Playmates and Art Asylum
McDonaldland by Remco
Matchbox's Fighting Furies
Spawn by Mcfarlane (Why do I still have these??!!)
Sectaurs by Coleco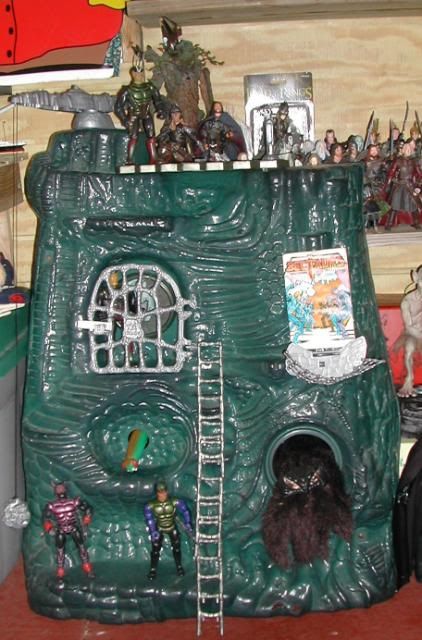 Lord of the Rings by Playalong

Lord of the Rings by Toy Biz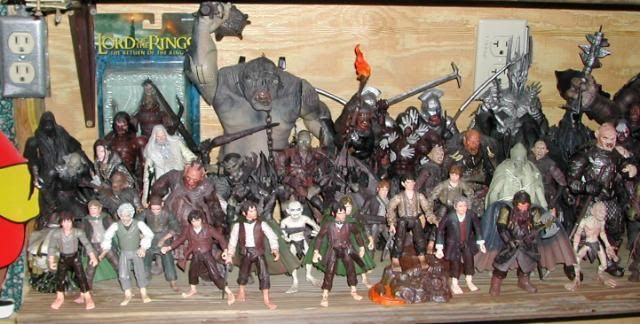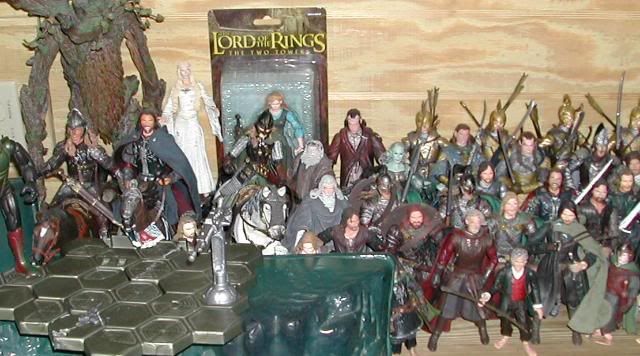 G.I. Joe Air Craft Carrier by Hasbro
Misc Crap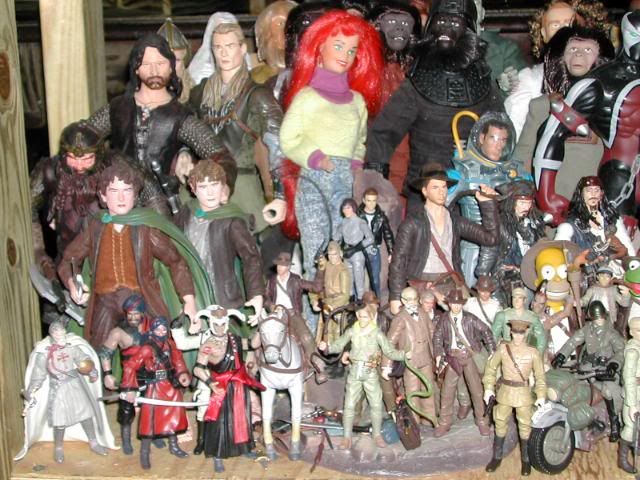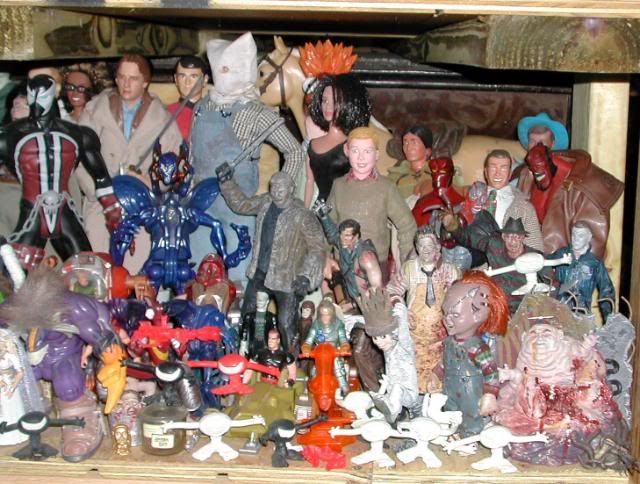 Well...that's all the crap I was able to cram up on the makeshift shelves. Tons more stuff in boxes and and with me in Cali. Will update with California collection pics soon.