"I ain't no Fortunate One"
Let's go back to the early 1970's shall we...the popularity of G.I. Joe in the 1960's is eclipsed by the continual groaning on of the Vietnam War and the escapist fantasies of Super Heroes and Apes taking over the toy marketplace. This put
Hasbro
in a tough place and they reinvented Joe throughout the 70's to get away from his military past.

Let's set the mood here:
So it is 1974 and the Vietnam War has been bloodily dripping along for over 15 years and we are finally seeing an end to the horror of that awful war. Popular entertainment takes a step away from the edgy and experimental to find a more muted sensibility in this time of change with a harkening back to the simpler days of yore of the 1950's.
It must have seemed like a perfect time for
Mattel
to come out with
a Military line of toys called "Heroes in Action."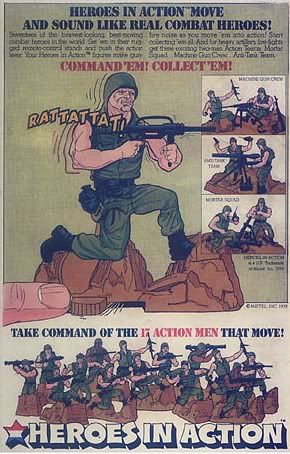 Needless to say...these did not go over very well in the United States at the time and were shunned to European obscurity where they had a much broader
fan base in places like France and Italy.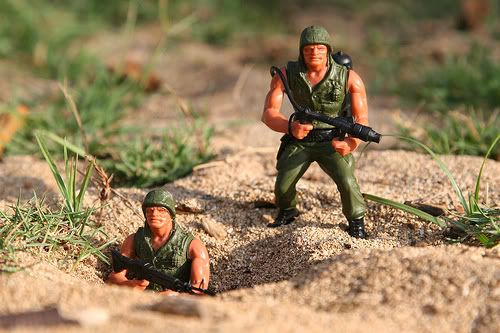 (Photo Credit by David D. of Oahu, Hawaii)
These were passed down to me years later by an older cousin of mine and I loved the "RAT-A-TAT-TAT" lever action on the bottom of the figure that simulated gunfire. Even at the time these figures seemed oddly out of place in the grand cultural scheme of popular boys toys.
I have been recollecting this line for a little while and will do a full article on them in the near future. For a quick info fix on these guys check out the ever glorious
Plaidstallions.com
.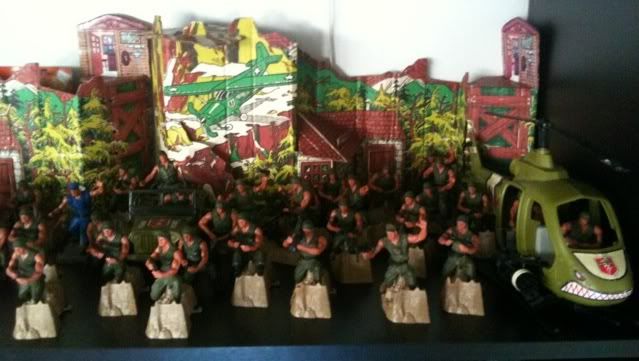 But...I digress...
This brings us to a new discovery I have never seen in
relation to this unpopular line of figures from 1974.
During my daily eBay rummaging...I came across and auction for 5 Lever Action Military figures from the now defunct
LJN Toys
, makers of Thundercats and the early WWF figures.
These looked oddly familiar and yet was I really gazing
at a knockoff of the "Heroes in Action" line?
I looked around every nerd website and forum I could find
and there was zero information on these little gems from 1975.
So I snatched them up at the Buy-it-Now price and didn't think twice.
I have learned to pull the trigger on impossible to
find items whether I know what the hell they are or not.
So...here is what I know about these "Heroes in Action" knockoff figures from
LJN
.
They are slightly larger than their
Mattel
cousins.
Just shorter than a 3 3/4" GI Joe figure.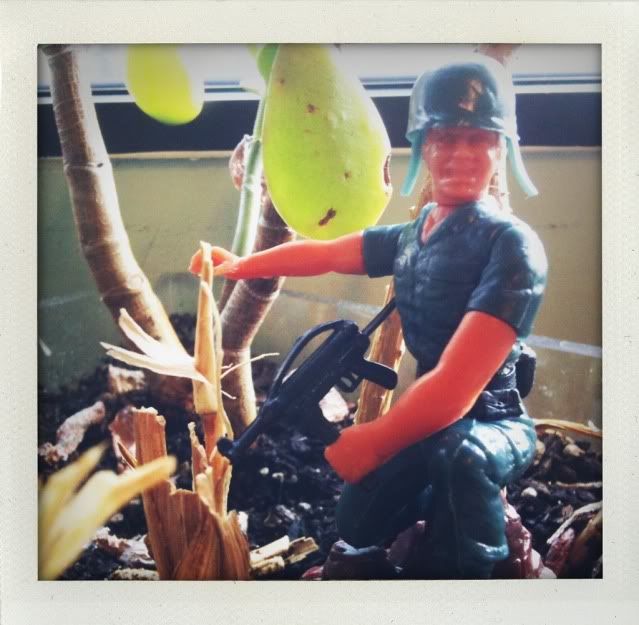 They are made of a cheaper plastic and glisten with
the plastic shine you only get from a Hong Kong 5 and Dime.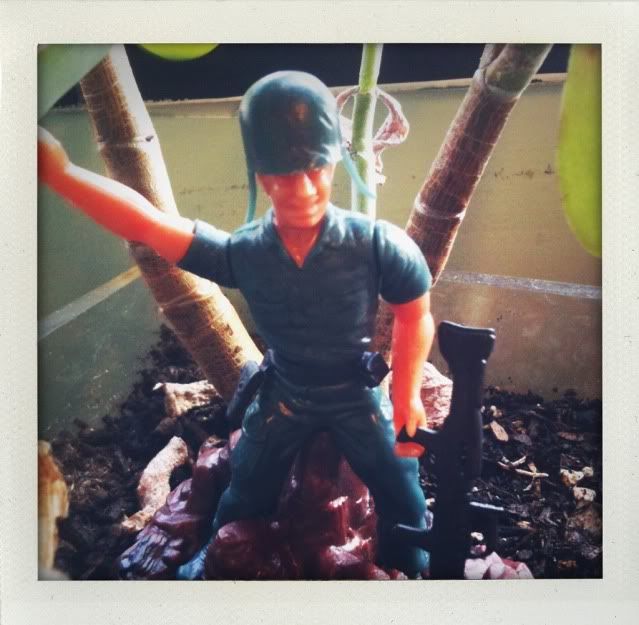 They each have have 6 points of articulation, which is an
improvement on the
Mattel
"Heroes" that only have 3.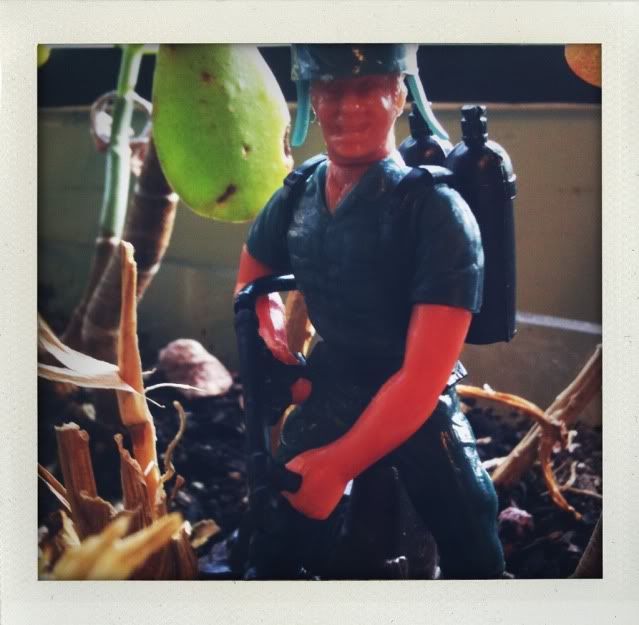 They do not remove from their bases like the " Heroes" do.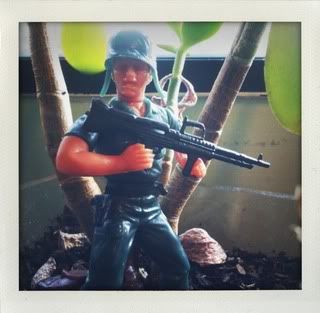 And...that's about it.
For now these are mystery toys lost in time.
But, they are a wonderful treat for a nerd like me
that is always looking for something different and
something I have never seen before.
If you have any info on these guys
or know what they are called.
Please...drop me a line.
UPDATE 3/6/13
Since I wrote this I have found two carded examples of these figures.
The original release with the base is known as "Mr. Action Fighting Men,"
named after LJN's GI Joe Knockoff doll Mr. Action.
The other just reissued the mold and was released without a base
and he is simply called " Action Soldier.