Dead by Dawn!
This movie needs no introduction.
This was my favorite movie in my teen years and we rented
it almost every weekend at the video store.
It is funny and terrifying and holds up
well in its' cult status to this day.
The NECA Evil Dead figures are the best to this day
from any company that have made merchandise from this franchise.
The figures have wonderful playability
and are sculpted to precision.
The new wave includes Ash with his chainsaw
and a bloated disgusting Henrietta.
Ash has nice detailing and is a lovely action figure.
I hope they can find something to do with his legs
that keep the realistic nature of these toys but add more playability.
If he had a wider range of motion he would be a perfect figure.
Henrietta is disgusting.
She might be one of the grossest figure now on my shelf.
Not much to say about her. She is perfect.
The addition of the bendy demon head makes my heart swoon.
Just wait till you get her out of the package
and take a look at her undercarriage.
Yikes.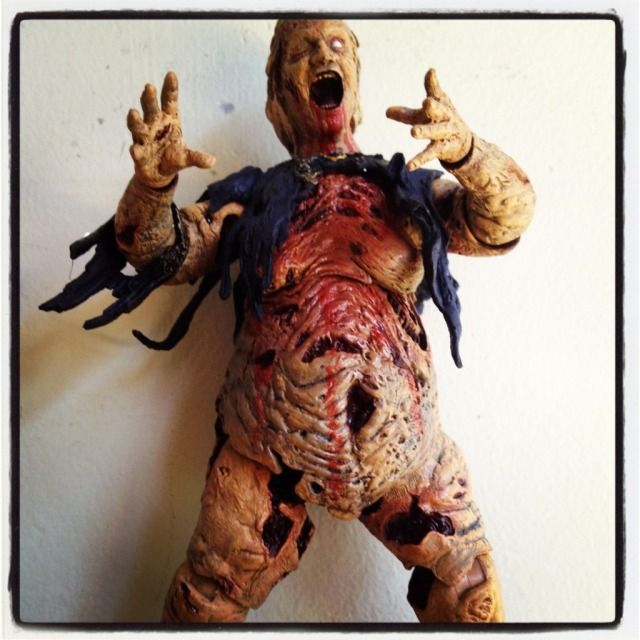 Some really nasty sculpted detail in there.
These have been on the shelves for a few weeks.
Go out and get them.

Now to find the new wave of Rocky IV figures...